The capital of the Tuscany region, Florence is home to Italy's most well known cultural and artistic treasures. For those looking for budget accommodations, it is best to consider areas outside of the city center or near the train station. Some hotels (such as business style hotels) do offer reduced rates on weekends, but in general, the hotel rates within the city have been steadily on the increase for many years.
---
High-end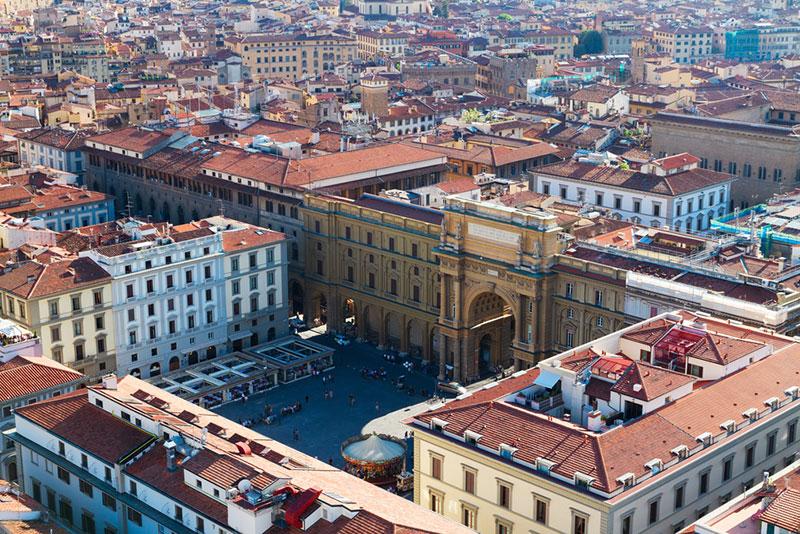 Rocco Forte Hotel Savoy is located within a stone building reminiscent of the 19th century. Only a short walk to Florence Cathedral, the hotel features marble bathrooms and modern chic décor throughout. For those staying suites, enjoy original artwork, Italian sculpture and other artistic treasure from Italy's past.
Piazza della Repubblica, 7
50123 Firenze FI, Italy
+39 055 27351
---
Mid-range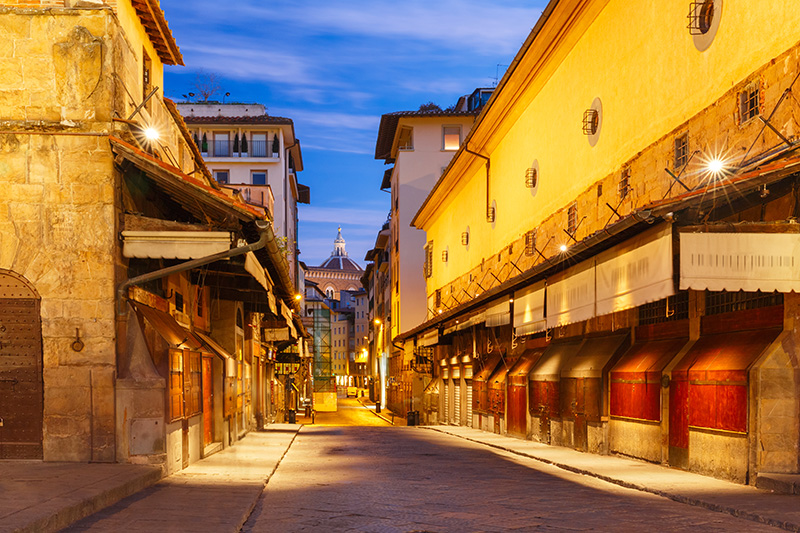 Hotel della Signoria is a contemporary hotel option that is located a short walk to Ponte Vecchio. Set in a traditional stone building, it is also nearby to Florence Cathderal. The rooms offer a variety of views, including some directly facing Ponte Vecchio. Upgraded rooms and suites also include balconies and terraces, and breakfast is served complimentary to all guests.
Via delle Terme, 1
Firenze FI, Italy
+39 055 214530
---
Budget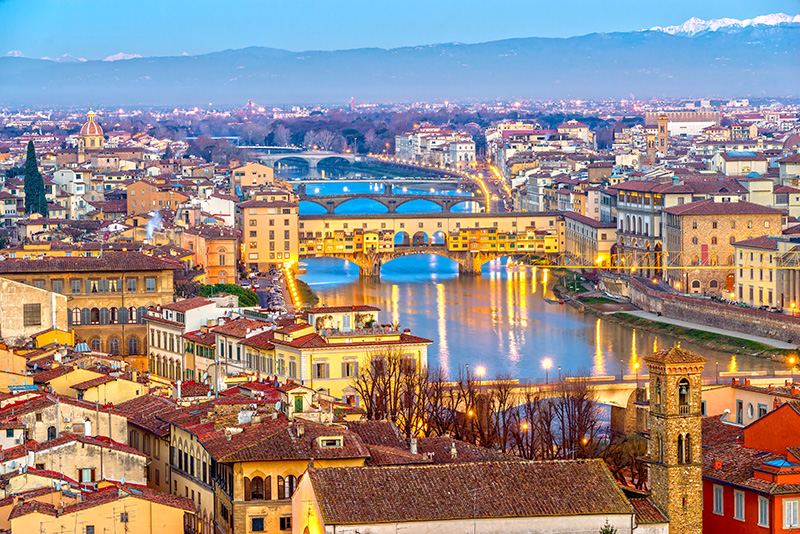 Rodo Hotel Fashion Delight is considered a more trendy hotel, a boutique property located nearby the Cathedral of Santa Maria del Fiore. The rooms feature custom furnishings as well as unique artworks including hand painted furniture. The terrace offers views of the cathedral and breakfast is included for all guests.
Via dei Calzaiuoli, 13
50122 Firenze FI, Italy
+39 055 214752