Known for its beautiful canals and stunning architecture, Venice offers visitors a wide array of activities and site seeing. Long seen as one of the most romantic cities in the world, couples can enjoy a leisurely gondola ride down a canal, sunset dinner cruise and more.
---
Basilica San Marco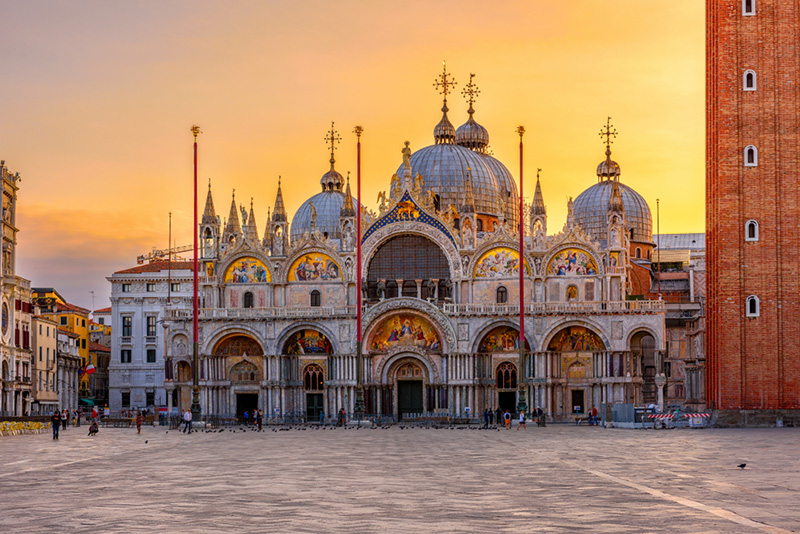 The most well known of the churches within the city, Basilica San Marco dates back to 1060. Featuring a gothic façade, the church features an interior filled with bright mosaics covered in gold glass tesserae over an area of over 8,000 square meters.
---
Doge's Palace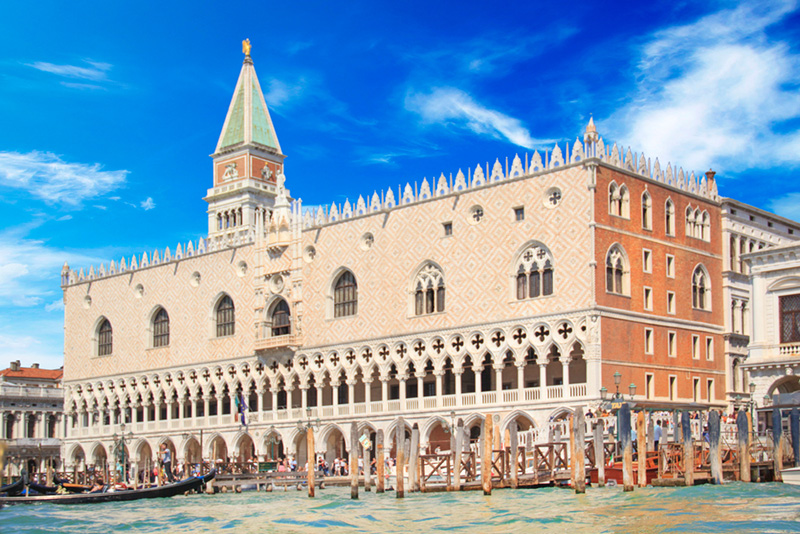 Developed in Venetian gothic style, Doge's Palace is one of the cities most famous landmarks. Previously home to the Doge of Venice, it opened later as a museum in 1923. It is considered the symbol of Venice and a marvel of gothic architecture. The Palace is one of Venice's most frequented and photographed attractions.
---
Piazza San Marco
Famously referred to as St. Mark's Square, Piazza San Marco is the center of Venice's religious and political histories. Referred to by Napoleon as 'the world's most beautiful drawing room', the square  is the lowest point in the city and floods often. Visitors should plan their trip in accordance with the flood season should they wish to visit this most amazing location.
---
Canal Grande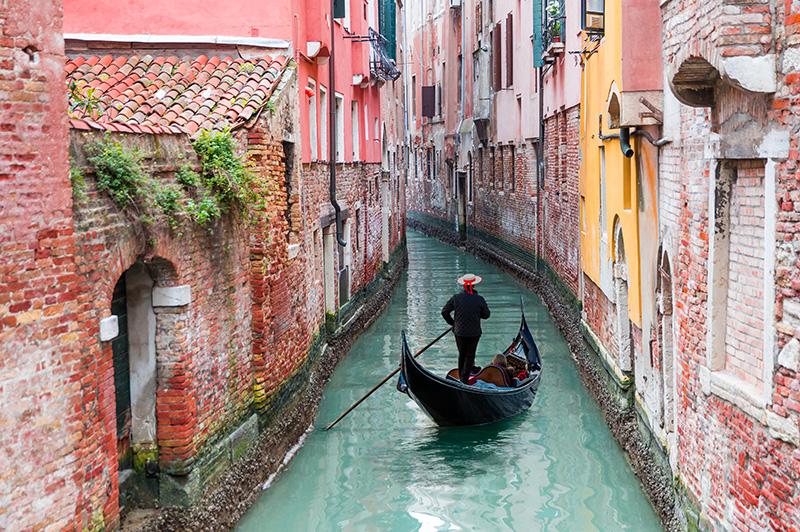 Utilized as one of the city's main traffic corridors via water, the Canal Grande (or Grand Canal) is 3.8 km long and an icon of Italy. Gondola rides along the canal can be taken, and the canal itself plays host to events including the Historical Regatta held the first Sunday of every September.